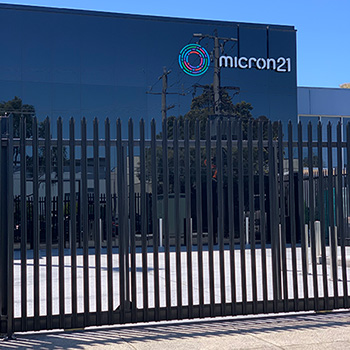 Transformation by Design hosts its own website server with Micron 21 that includes:
the highest standards in security
cutting-edge technology for speed and the highest level of uptime
dedicated technical support with fast response times from technicians to resolve any issues
domain name registration and renewals, and domain name system (DNS) management
Hosting prices start at $30 per month.
Matthew can also set up Google Business and Google for Nonprofit, and set up and manage Microsoft 365 accounts.
Matthew has hosted websites for over 20 years on a number of different platforms. In 2017 he combined all of his website hosting accounts into a single WHM platform with Micron 21 based in Melbourne, Australia.
He manages all his client accounts using cPanel WHM including creation and management of individual cPanel environments and Domain Name System (DNS) zone files. This also includes domain name registration and renewals, and management of domain name pointers, and mail record (MX) entries for clients who use Google Workspace, Microsoft 365 or their own internal mail server. Matthew regularly liaises with client IT Support in updating any custom domain name record entries as required.
For anyone still reading whose eyes haven't glazed over …
Micron 21 is a proud 100% Australian owned data centre and Australia's first Tier IV Data Centre.

Performance: Harnessing cutting-edge technology, the Micron 21 Data Centre is designed with speed in mind.
Uptime: The highest level of uptime certification for Data Centres, offering 99.995% SLA backed availability. Micron21 goes one step further and offers hyperconvergence to protect their cloud service from hardware failure.
Customer Care: Matthew's hosting account with Micron21 includes dedicated support with fast response times from the technicians to resolve any issues that may occur.
Security: Micron21 uses an internationally recognised ISMS which provides them with a systematic approach to combating a broad range of security risks. Micron21 also applies additional consideration to the management of personal data as outlined in the Australian Privacy Act.
Cutting-edge technology: In 2015, Micron21 began investing in superior infrastructure and specialist personnel to create a cutting-edge hub for central operations: Australia's first tier IV data centre. Hundreds of tonnes of IT protection and data centre infrastructure equipment is now provisioned, tested and integrated into the facility – all while supplying ongoing premium technology, data centre and cloud hosting solutions to thousands of businesses, small, medium and enterprise alike.
The Micron21 Data Centre continues to grow. Their facility boasts:
the highest level of power and cooling redundancy found in an Australian data centre
the highest standards in physical data centre security
the highest standards in electronic security
a truly global DDoS protected network with both domestic and international scrubbing capacity.